HOME
Technology
Industrial Automation
Industrial Automation
With the progress of industrial development, the injection machine has developed from the application of earlier pure oil pressure control to the application of servo energy-saving to save power. Meanwhile, it has further developed to the oil-electric hybrid system and all electric system with high precision and high repeatability of molding, which brings more rapid development of the injection industry. With the arrival of "Industry 4.0", the injection industry has entered the era of digital development. Through data collection and calculation, future production will be more convenient, fast and stable.
Techmation's motion control technology can be applied in a wide range of industries, with great performance in pressure, speed and position close-loop control. Furthermore, the motion control technology is extended to be applied in the multi-axis torque and speed synchronization, which gives a full play to it. The motion control technology meets most of the motion demands and can be well applied in various industries.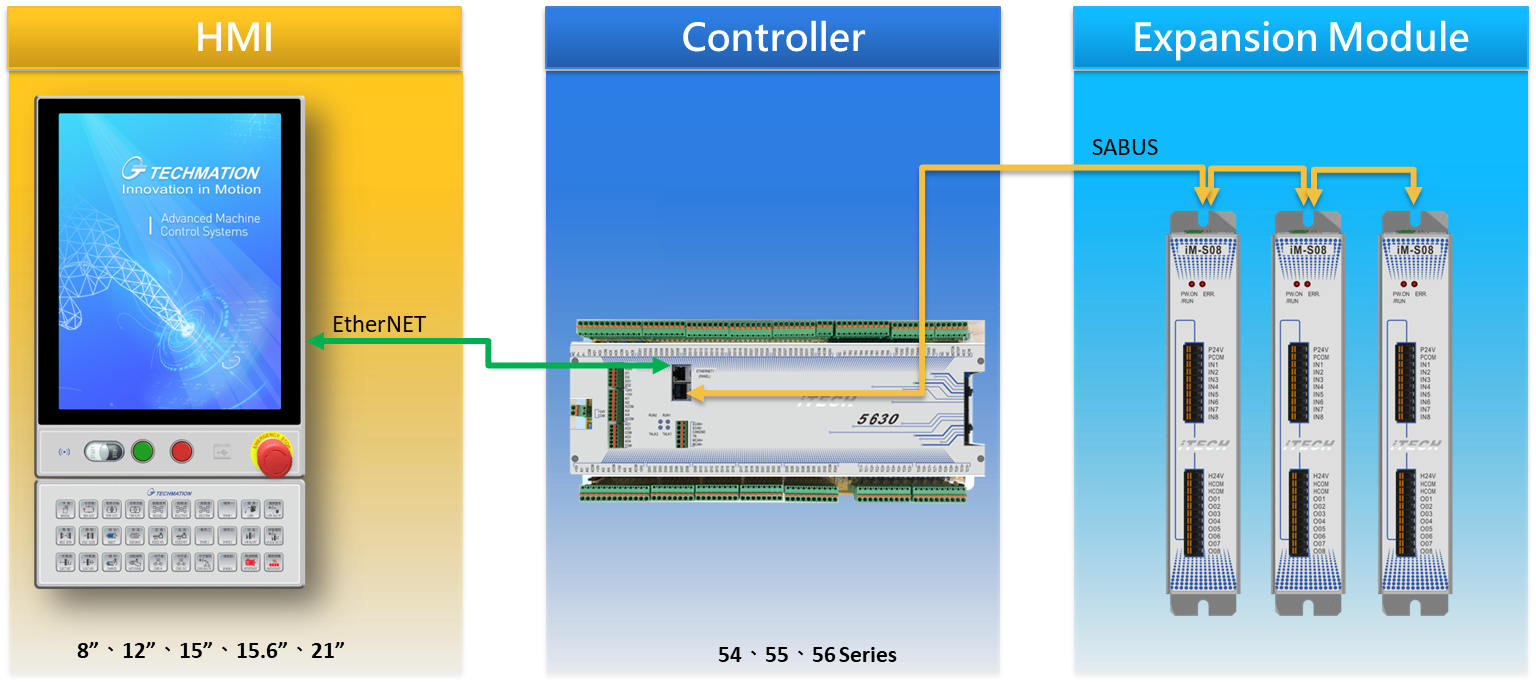 2. Servo Drive
Techmation manufactures different categories of servo drives with complete specifications. In addition to be used in the injection industry, the servo drives could also be well applied in other automation fields and effectively meet the customer requirements. It has been Techmation's consistent goal to ensure the good availability and excellent performance of its drives.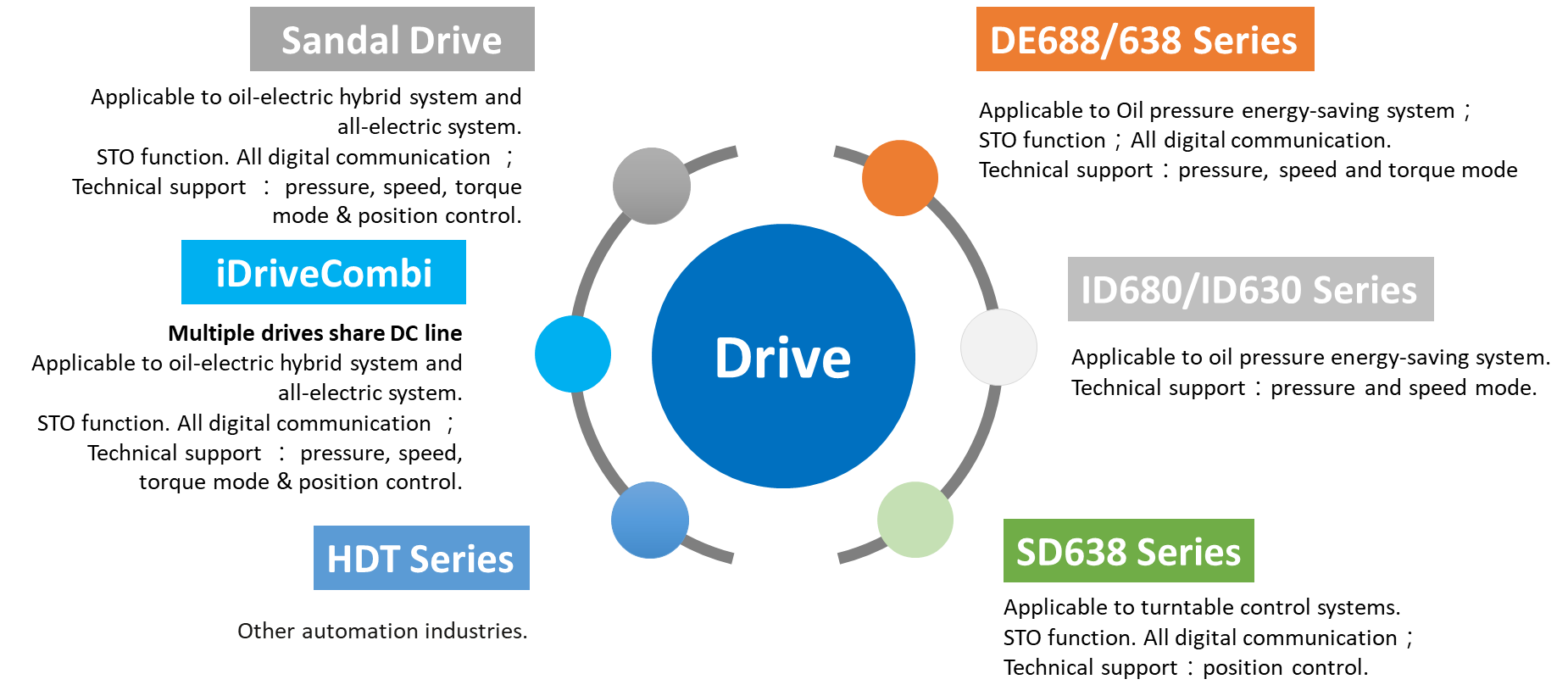 3. Communication Technology
Techmation has the ability to independently develop communication protocols. In addition to support standard communication protocols, Techmation could also convert various communication modes through the gateway according to the communication types of different devices. Techmation has also developed its unique communication technology to make the communication more secure and stable.