HOME
Technology
IoT Cloud Platform
IoT Cloud Platform
Technology introduction
The IOT"ecosystem" integrating Techmation's cloud services, big data, IOT hardware and etc.
No code programming and IoT building-block programming. Through tmIoT database, standard components are configured like building with blocks. Through simple modular dragging by cloud tools, IoT applications can be easily achieved without any difficulty.
Based on the nearly 40-year experience of industrial control and within the existing framework of its technology platform, Techmation has fully absorbed the latest achievements of international industrial electronic technology and industrial control technology, following the international advanced industrial standards, safety standards and reliability standards. It meets the application requirements in many aspects such as equipment automation, process automation and etc.. Referring to the technical experience of Siemens, Pilz and other European advanced industrial control manufacturers, the unique IOT technology platform with Techmation characteristics is built.
The self-developed "tmIoT Studio" IoT visual cloud logic configuration tool is widely used in PCS systems and SCADA systems. Users can configure IoT modules according to actual needs to realize flexible application of IoT modules.

Industrial equipment is connected by gateways, IO modules, transmitters and smart controllers to communicate and exchange information, so as to realize intelligent identification, positioning, tracking, monitoring and management, thereby manufacturing efficiency and product quality can be greatly improved to reduce the product cost and energy consumption.
Advantage of tmIoT ® - Techmation's IoT Cloud Platform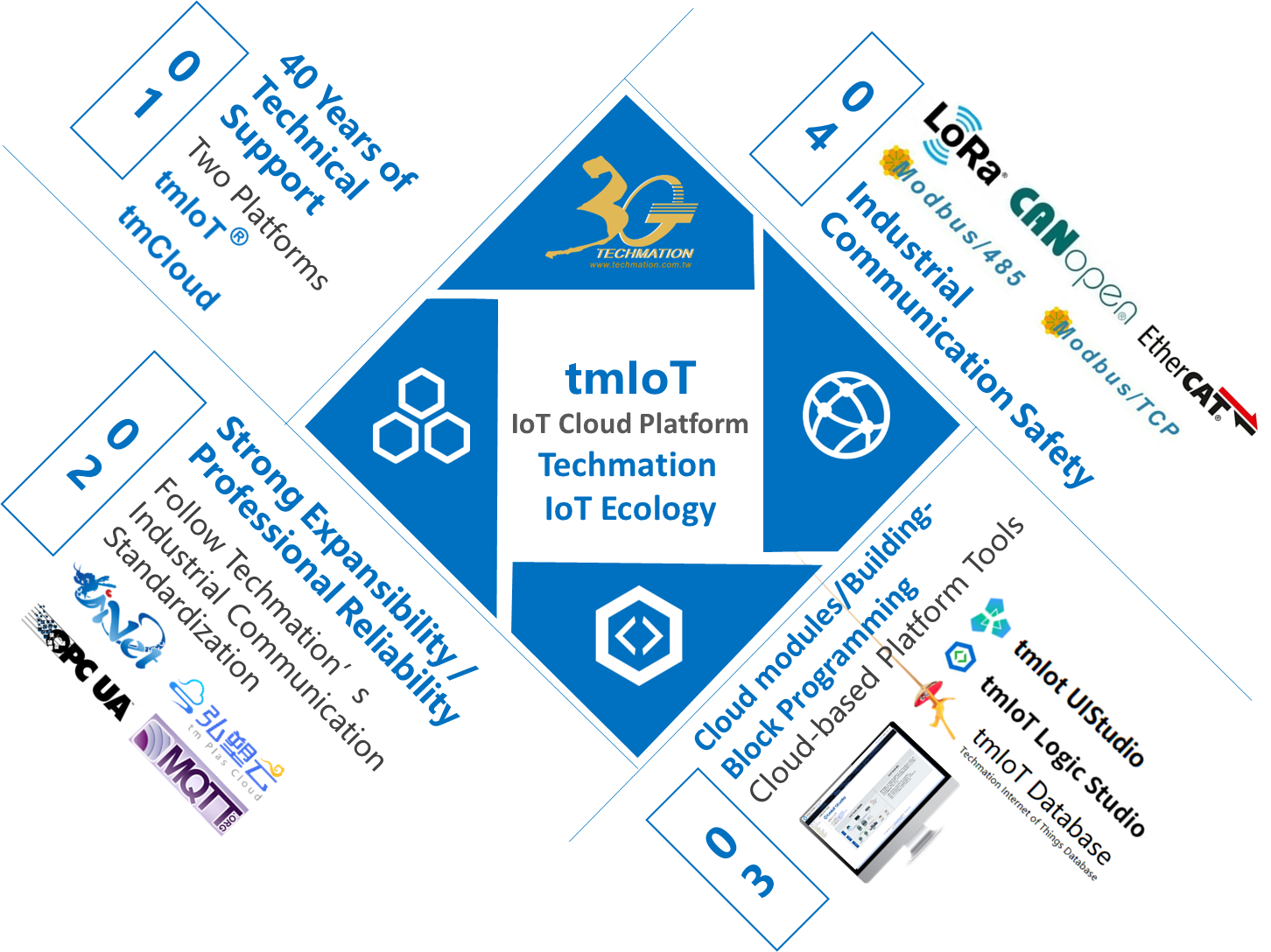 Ecosystem of tmIoT ® - Techmation's IoT Cloud Platform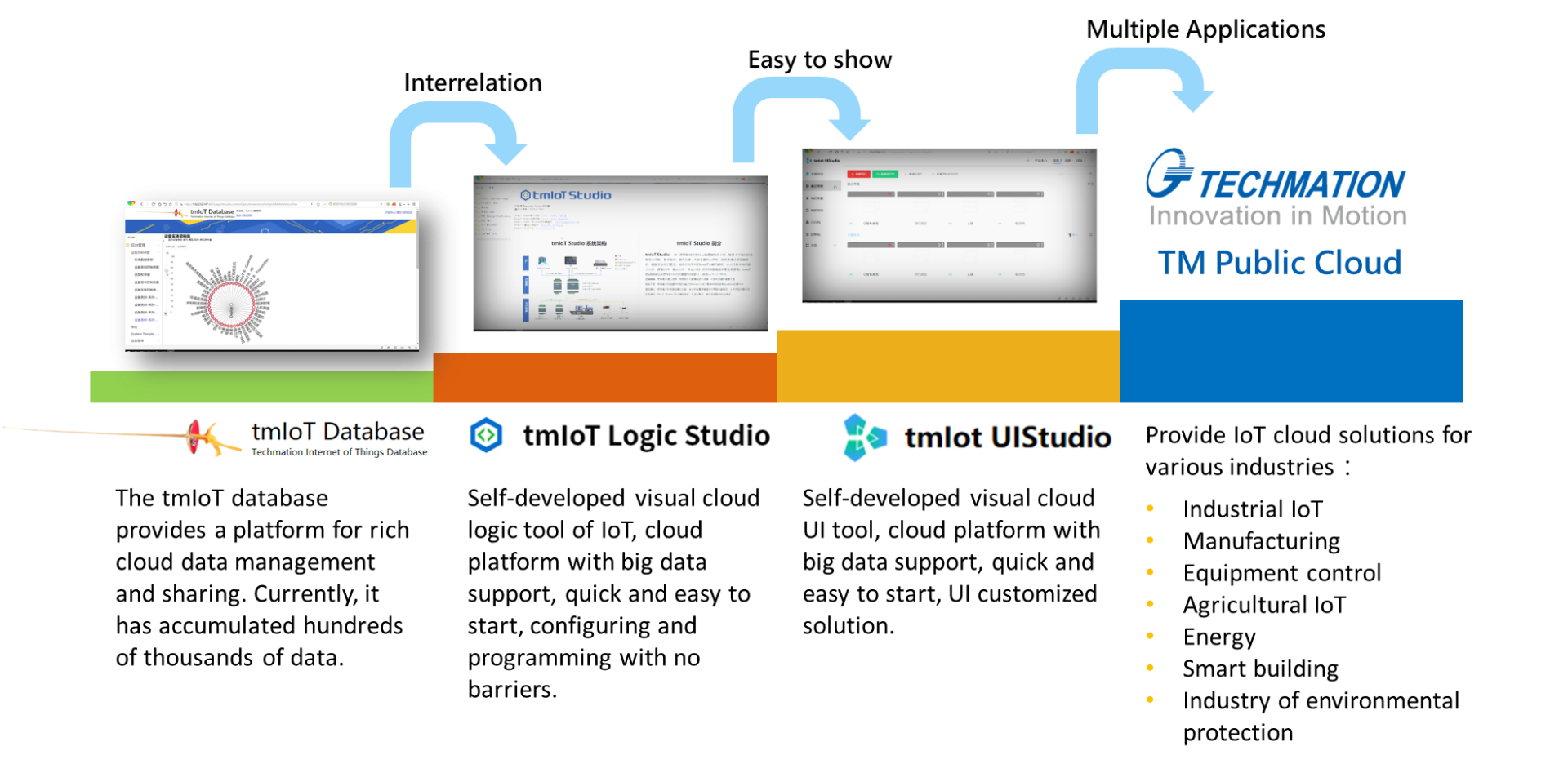 Family of tmIoT ® - Techmation's IoT Cloud Platform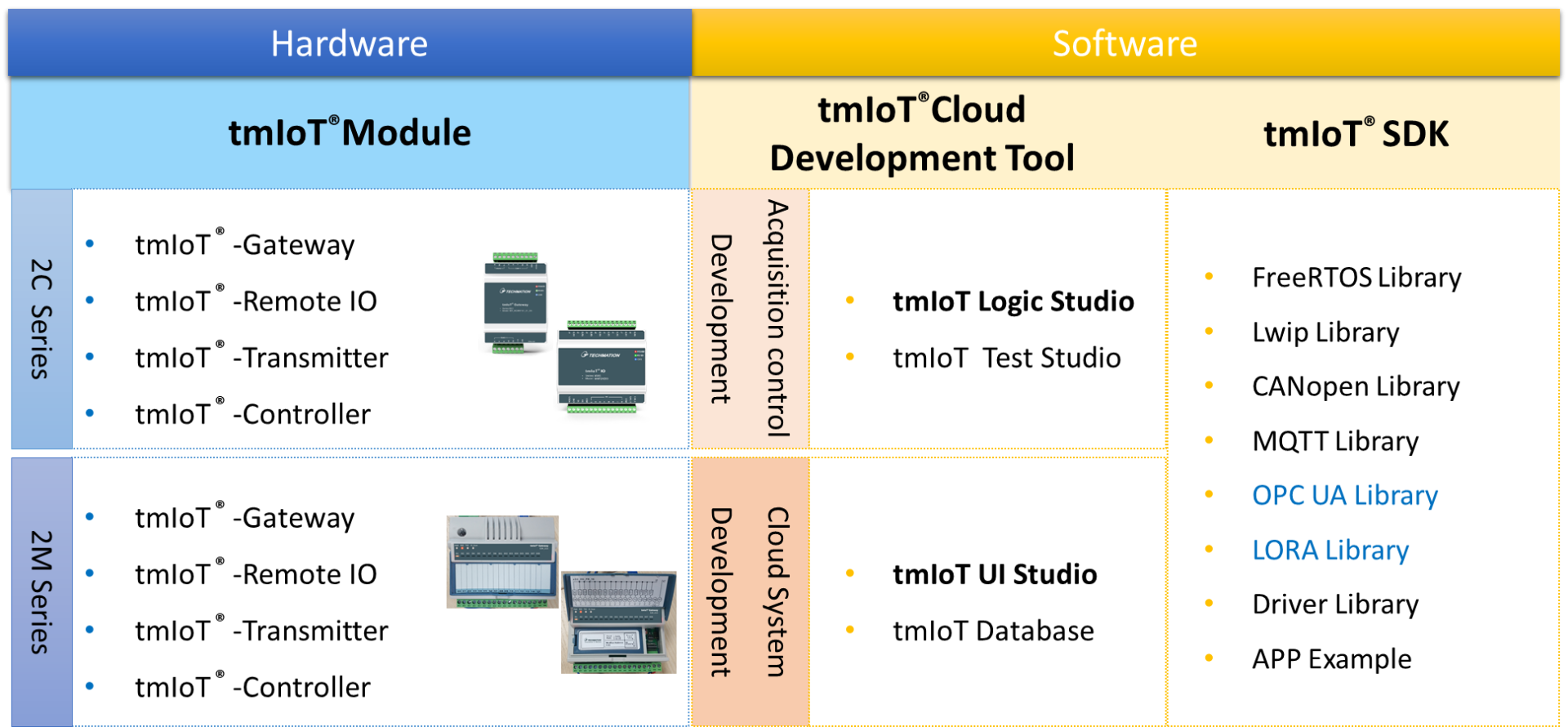 Industry Application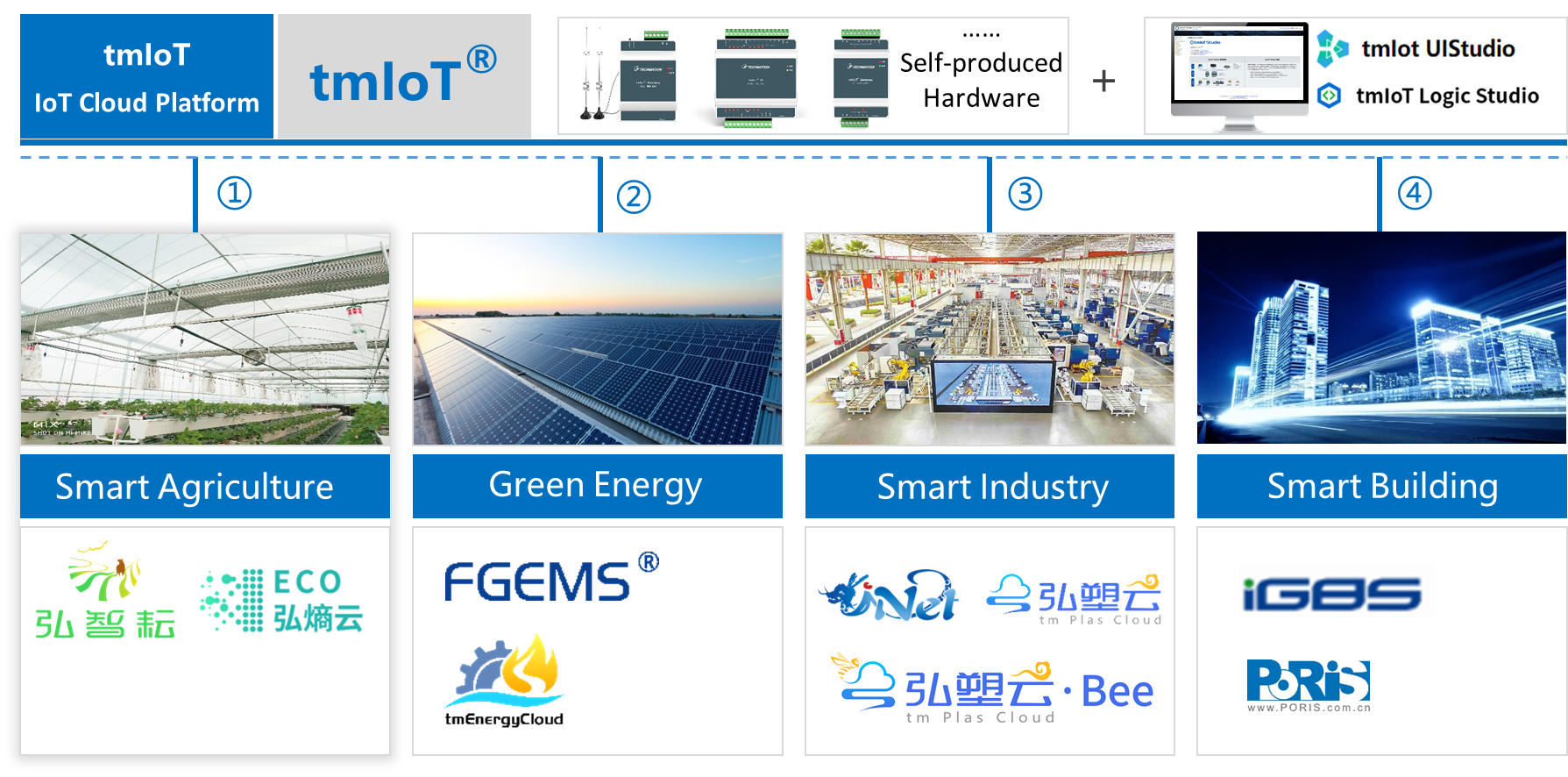 For more information about "tmIoT" cloud platform services, please visit http://tmiot.com.cn/.